In my email last week was
this article from Bob Rankin:

Free People Finder Tools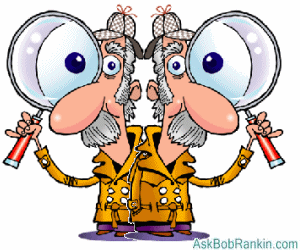 There are a myriad of methods to search for people online. Some sites suit stealthy searches; like background checking, public records access, or finding out if any of your neighbors are convicted felons. Others will return a phone number, street address. And of course there are sites that speak to the most basic of human desires: the need to connect with others.
People Finders: Name, Address and Phone Number
Let's look at some other free tools to ferret out information about others. One of the more popular methods is using Google to search. It has become a well-known phenomenon that people will often "google" the names of their dates, perspective employers, employees, tenants or neighbors. Googling an individual's name (or even a phone number) can yield a host of (sometimes surprising) information about a person. Google yourself every once in a while to see what turns up, especially in the News and Images categories.
Infospace is another free search tool. Infospace does what those thick, antiquated phone books do, only better. You can do yellow page and white page searches and can search for individuals by last name, first name, and geographic location.
Yahoo has a free people search tool that lets you input information about a person like name, address and email. WhitePages.com offers the ability to do a reverse address and reverse phone number searches.
Other free search sites like Pipl and ZoomInfo search a variety of sources -- social media, business info, public records and aggregate the results.
There are sites available for more specific purposes, such as genealogical research. Ancestry.com allows you to create a profile to search for individuals with whom one may be related. With Ancestry.com, users can compile "family trees" -- information about relatives garnered from immigration, military and other government records on the living and deceased. A free trial period is offered.
People Search: Social Sites
Sites like Match.com or E-harmony are two of the more popular commercial dating sites, but you can also connect or do some digging for free at places like Myspace, Facebook and other social media sites. These can be great resources for getting in touch with the long-lost, but you usually have to request permission to "befriend" someone to see their full profile.
Some unfortunate employees and job seekers have found that postings on Facebook and Myspace can cost you a job. So think twice before posting provocative pictures, or detailing drunken deeds, especially if you have a public profile. Students may want to do a little cleanup of their Facebook, Myspace, LiveJournal and other social media profiles before venturing into the business world.
Of course there are dozens of social media sites, so you might want to try a tool like Serph or PeekYou that searches multiple social sites and combines the results. And Summize will help you discover that people say the darndest things on Twitter.
People Search: High School and College Friends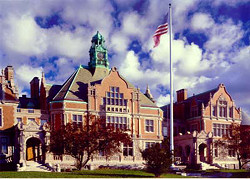 High school and college friends can often be located with Classmates.com or Reunion.com. These are legitimate and useful sites, but both have been known to use spammy techniques to advertise their services. Have you ever gotten a spam email with a subject like "A friend has searched for you, click here to connect"? Clicking the link sends you to the site, where you are prompted to enter your name and age, and then a search is initiated. The results will often list various people who purportedly have searched on your name. The catch is that you have to join the site as a member to get information on your schoolmates.
Be wary also of sites that spam you with not-so-subtle messages like "One of your friends has a crush on you!" or "Five people in your neighborhood are looking for you!? These sites are gimmicky or fraudulent, as is the case with any business that advertises via unsolicited emails. Some sites will ask you to enter your mobile phone number, then send you all kinds of advertising, and you end up paying for text messaging spam that can be hard to stop.
If you don't want to lay out cash, try searching in Facebook first to find schoolmates, or find your school's website and get in touch with the alumni association.
People Search: Criminals, Sex Offenders and Public Records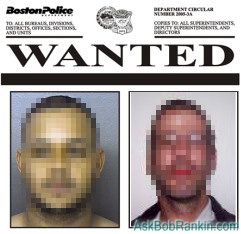 Want to know if there are any dangerous criminals living near you? I suppose you could search Hoovers for the names of anyone in the banking industry, or Thomas for the names of politicians. But let's stick with convicted felons for the purpose of this article...
One good resource is the searchable sex offender databases available for the USA, Canada, and UK. You can use these databases to see if a sex offender is living in your area, and take any necessary measures to protect your children. Depending on your locale, the database may include the name, address, photo, date and description of offense, age of victim, the address of the offender's employer, even the offender's vehicle and license plate info. You may think it unfortunate that sex offenders have to be tracked and stigmatized, but the reality is that the rehabilitation rate for sex offenders is low.
CriminalSearches.com claims to search for individuals in your neighborhood that have criminal records, civil filings, traffic and minor offenses. So how does this site get away with listing such information? Technically, all of the records are public information. There is a disclaimer on the site which cautions against making assumptions about a person's guilt or innocence based solely on the fact that their name may appear in a search. And that's good advice, since my sample searches on this site turned up incorrect info on some names, and failed to list some known felons, when cross referencing with other known reliable sources.
Intelius is a paid people search tool that offers the ability to search by name, address, phone number and other criteria. For varying fees, Intelius can sometimes provide a person's age, current and previous addresses, unlisted numbers, cell phone numbers, background checks, and property ownership info. Much of this information is in the public domain, and can be found if you know where to look for state and local records databases. Some information may only be available in paper or microfilm documents at county courthouses. Access is usually free, but the time it takes to get the desired information may make it worthwhile to pay someone else to do it.
Publisher Information:
AskBobRankin World Headquarters
Airmont, NY 10952, USA