I discovered this Wednesday night, you get to discover it now from Marketing Minute:
New Blogger's Toolbox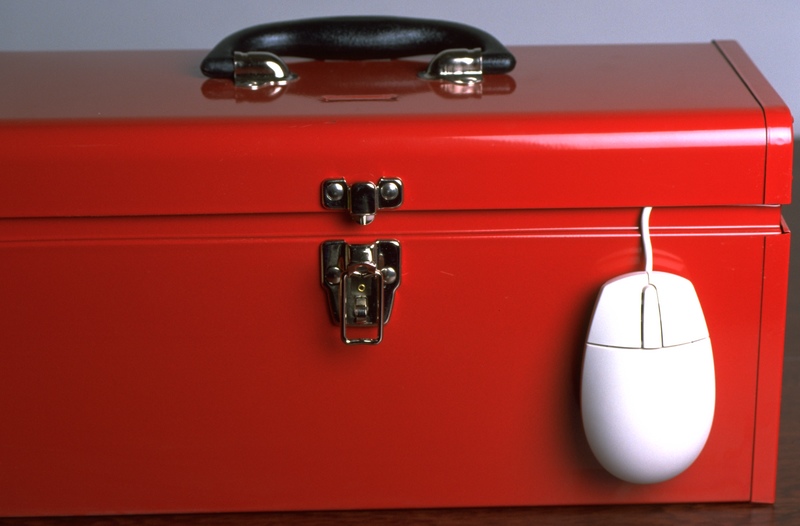 As I approach my first anniversary as a blogger, I can look back and marvel at the journey. I would have never gotten past my first dozen posts if it weren't for the seasoned bloggers who offered a tip, kind word or worthy example to emulate. So I decided I wanted to create a New Blogger's Toolbox, so others could enjoy that same support and inspiration.
Thanks to everyone who contributed to this list. I have acknowledged everyone at the end of the list.
Here are the categories:
Are chock full of practical tips
Act as a living lab on how to write compelling blog posts
Demonstrate how to build a community
Teach marketing tools
Are welcome wagons - bloggers who spotlight newbies
Chock Full of Practical Tips

Converstations
Creating Comments
Yotophoto
Daily Blog Tips
Logic + Emotion
Business Blog Angel
ProBlogger
Perfect Blogger
Internet Marketing Monitor
WebWare

Living Lab on Writing Compelling Blog Posts

CK's blog
Priscilla Palmer
Noah Brier
I've been mugged!
Electric Venom
Styles of Blogging
CopyBlogger
Copywriting Maven
Modern B2B Marketing
Servant of Chaos
How to Build Community

Viral Garden
EMoms at Home
Dawud Miracle
Robyn McMaster
Noah Kagan
Christine Kane
Come Gather Round
Create Business Growth

Teach Marketing Tools

Lonely Marketer
Drew's Marketing Minute
Yaro Starak
Todd And
Duct Tape Marketing
Diva Marketing
David Meerman Scott
Small Business Marketing Mavericks
Russell Davies
Greg Verdino
Jason Lonsdale
Matt Dickman
MP Daily Fix
BizSolutionsPlus
PodPress Forum
Seth Godin
CrapHammer
Blogopreneur
Hee Haw Marketing
Conversation Agent
Note to CMO
Welcome Wagons for Newbies

Successful & Outstanding Blogs
Converstations
The Good Blogs